GMP Cell Manufacturing Facility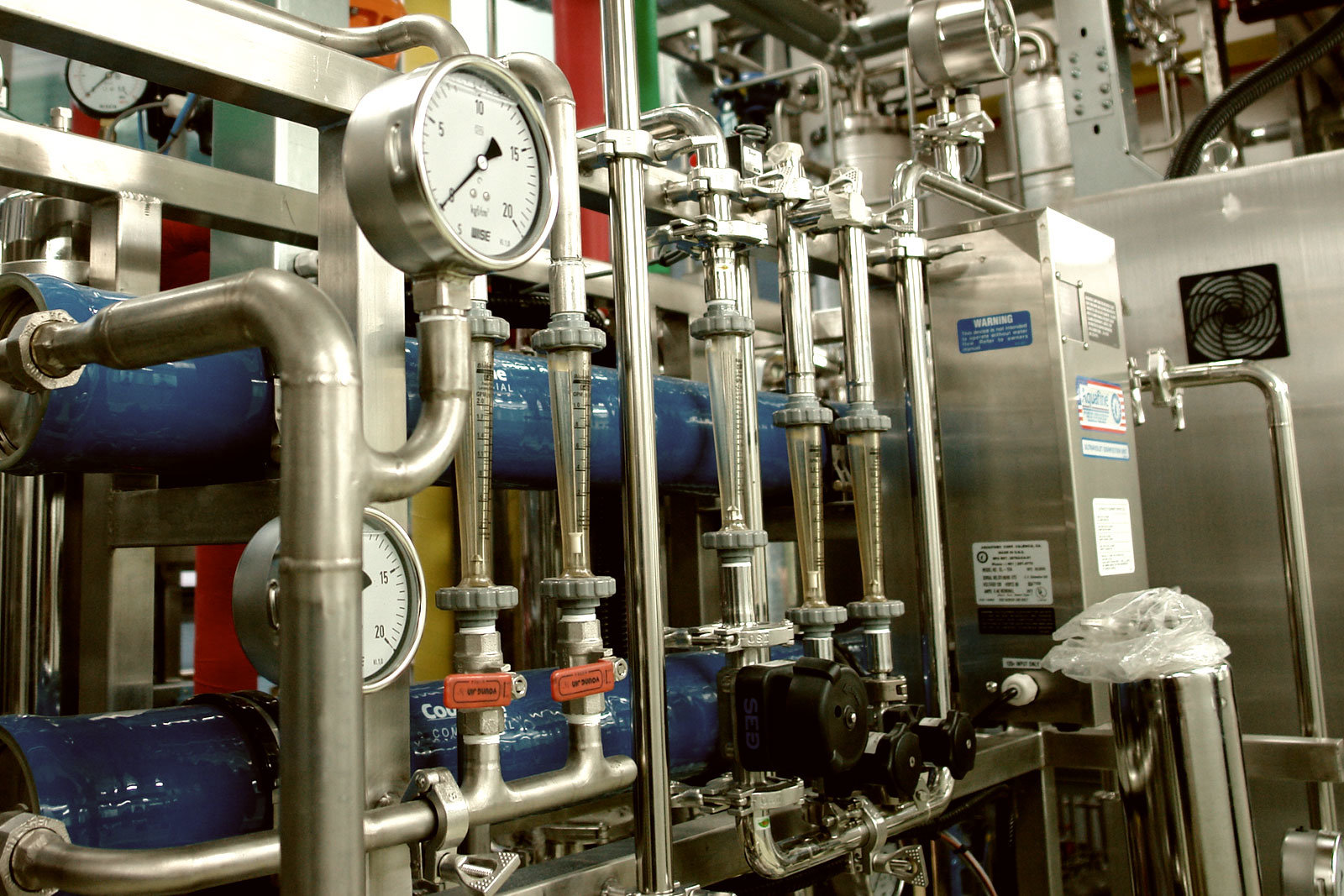 MEDIPOST's stem cell manufacturing (GMP) facility offers large, industrial-scale production capacity in compliance with the GMP standards of the Ministry of Food and Drug Safety of Korea.
CARTISTEM®, allogeneic cord blood-derived mesenchymal stem cell product, is produced and commercially released from the MEDIPOST's state-of-the-art GMP manufacturing through Quality Management System(QMS) for high-standard pharmaceutical manufacturing facility in compliance with the GMP standards of the Ministry of Food and Drug Safety(MFDS) of Korea and the Pharmaceutical Inspection Co-operation Scheme(PIC/S).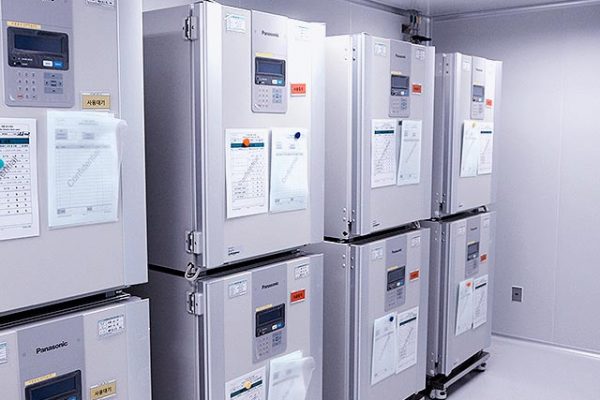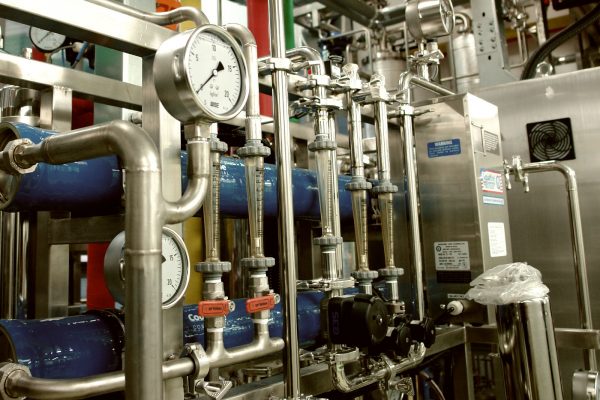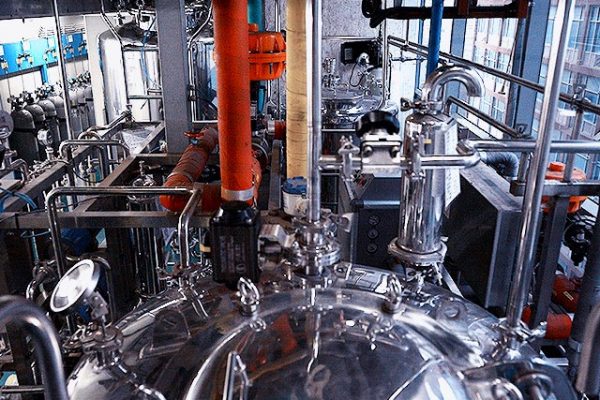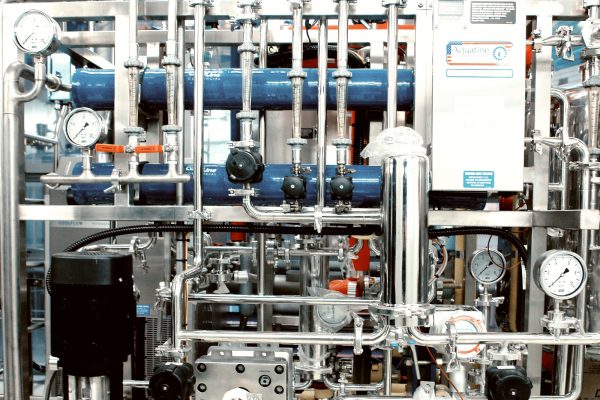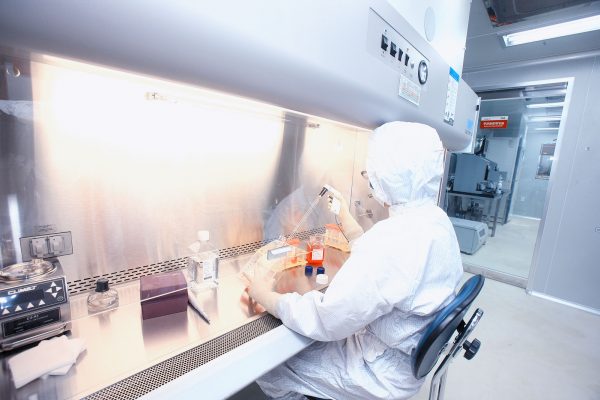 Aseptic Manufacturing (Cell Processing) Zone
Aseptic manufacturing zones is further sub-divided into aseptic cell culture (incubator) room and aseptic cell processing (handling within the Biosafety Cabinets) room to further minimize the risks of cross-contamination.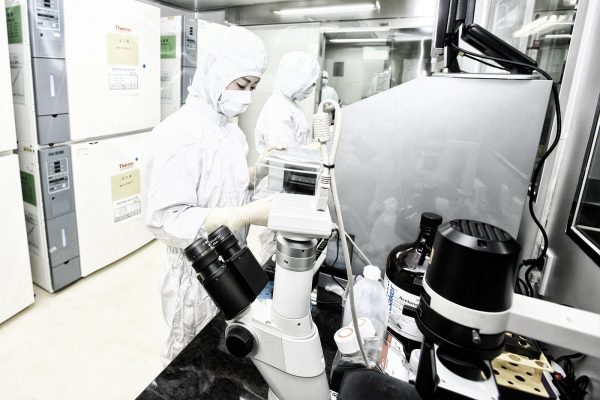 Aseptic Zone Monitoring System
The central and real-time monitoring and logging system is in operation 24/7, in order to monitor and manage pressure differentials, temperature and humidity in each individual aseptic manufacturing (cell processing) zones.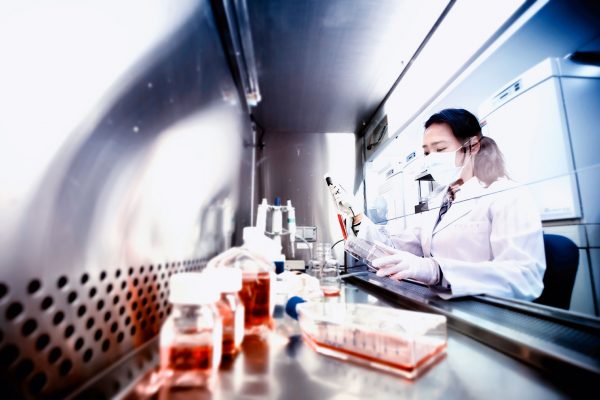 Aseptic Quality Control(QC) Testing Facility
For in-house Quality Control testing for sterility and other extrinsic contaminants, independent aseptic clean zones are designed to eliminate the possibility of cross-contamination.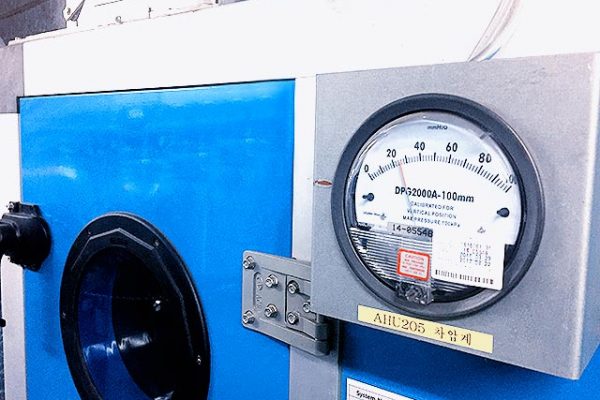 HVAC(Heating Ventilating and Air Conditioning) Systems
A total of 11 independent HVAC units (10 for manufacturing zones and 1 for QC zone) are in operation to maintain the temperature and humidity. The dedicated and independent HVAC unit per each cleanroom zone allows virtually no risk of cross-contamination between cleanroom zones.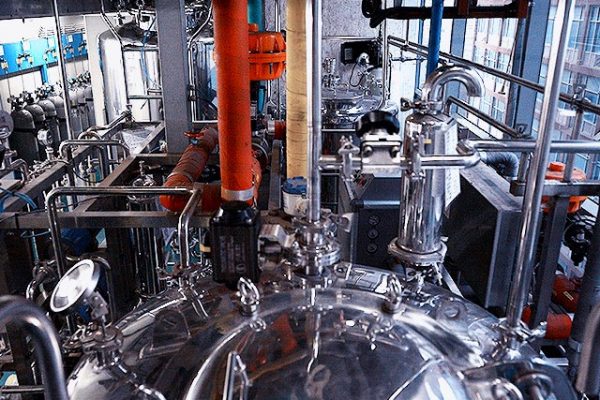 Water Purification System
Supply of safe, purified water is provided for the facility through on-site water purification & distribution system.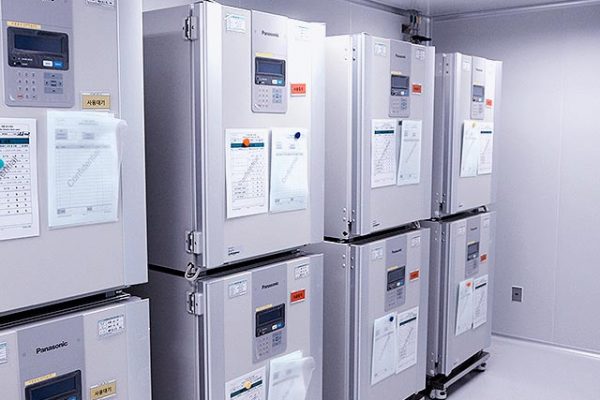 Cell Culture Capacity
A total of 58 large-scale cell culture incubators are in operation, allowing large-scale and stable cell culture capabilities.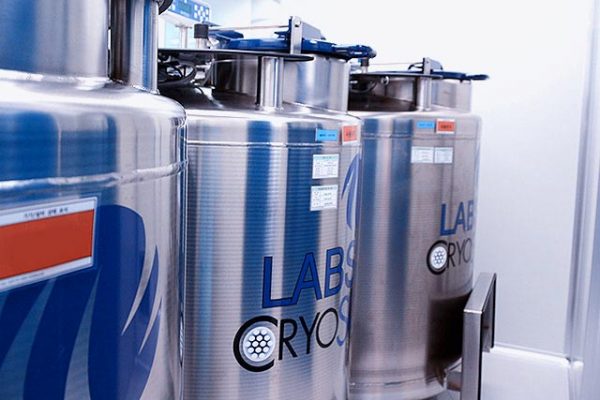 Cryopreserved Cell Storage System
Processed cells are cryopreserved and stored in liquid nitrogen(LN2) storage vessels with a centralized, vacuum piped LN2 supply system for stable and storage and monitoring.
Cell Culture & Product Processing
MEDIPOST holds exclusive technologies relating to stem cell separation, cell characterization, mass culture while maintaining high cell viability, and cryopreservation, which are then applied to the manufacturing, storage and delivery logistics of cell therapeutics utilized in the field of regenerative medicine.
All manufacturing processes are performed following thorough Process Validation steps.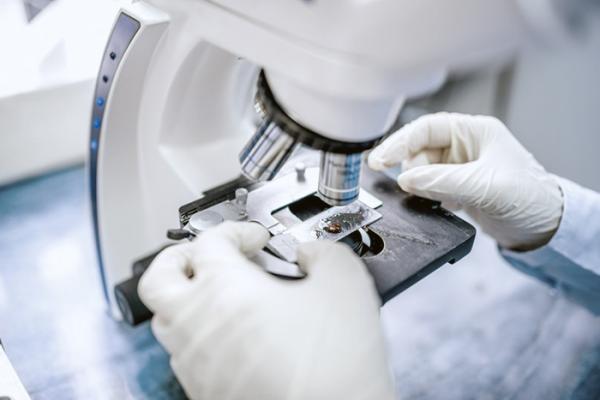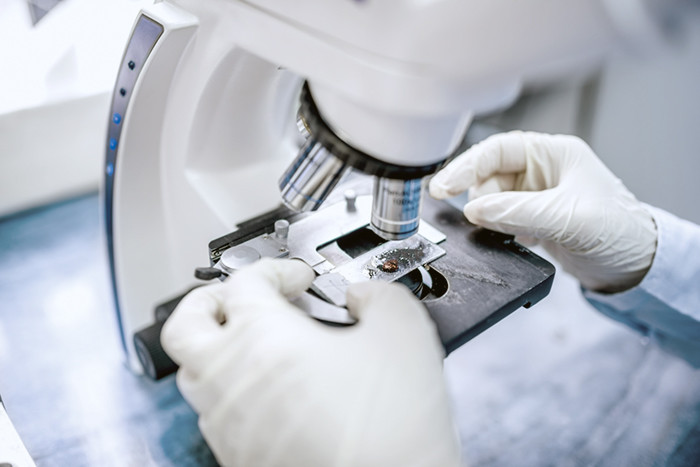 Quality Assurance
It is crucial that the proper evaluation steps are performed on the stem cells for their eligibility as a therapeutic agent. Therefore, adequate tests are being conducted according to the regulatory requirements of the Ministry of Food & Drug Safety and Pharmacopoeia of Korea in order to maintain safety and consistent effectiveness of cell therapeutics manufactured at MEDIPOST. We have established validation conditions for each product with different types of validation methods for quality assurance, and only the stem cell therapeutic batches which have met the validation conditions based on international standards are released to the public.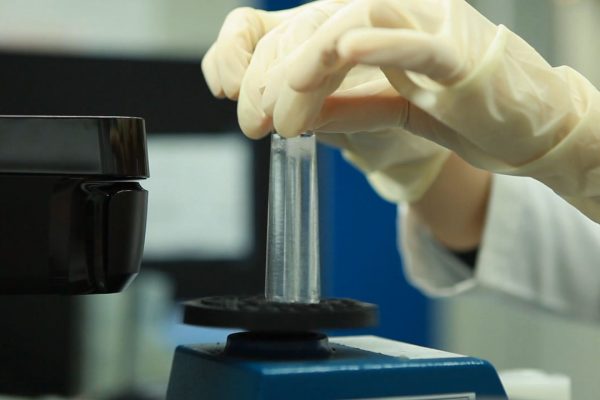 Stability Test
Long-term stability testing is performed periodically in order to confirm safety and effectiveness of cryopreserved stem cell therapeutics.