· MEDIPOST discussed the development strategy for a disease-modifying osteoarthritis drug (DMOAD) at the "Diverse Approaches for OA Treatment" session in the Spring Conference
· The company plans to confirm SMUP-IA-01's potential as a DMOAD through the phase 2 clinical trial in Korea, long-term follow-up observations, and PRE-IND meetings with the US FDA
MEDIPOST presented the development progress of the company's next-generation injectable drug for knee osteoarthritis, SMUP-IA-01, at the "Diverse Approaches for OA Treatment" session in the 65th Spring Conference of the Korean Orthopaedic Association in 2021. Oh Won-il, Head of R&D, explained the company's strategy to develop a disease-modifying osteoarthritis drug.
Knee osteoarthritis is a disease of which the prevalence continues to increase due to aging, obesity, and excessive exercise. However, the cartilage tissues in the knee joint do not have blood vessels and nerves distributed in them and have a small number of cells. Further, cartilage cells have limited abilities to differentiate and move; therefore, cartilage has a poor self-repair capability which leads to difficult recovery and regeneration.
Currently, most osteoarthritis patients are taking pain relievers or hyaluronic acid injections to temporarily relieve pain and improve motor function in a six-month to a one-year period. As numerous global pharmaceutical companies experienced difficulties in developing a disease-modifying treatment that can suppress the progression of structural degenerative changes and improve the clinical symptoms of osteoarthritis, regenerative medicine, including stem cells, has emerged as a new treatment strategy under development.
MEDIPOST's CARTISTEM®, the world's first umbilical cord blood-derived stem cell drug approved in 2012, is the only product that has proven capable of regenerating cartilage with a single surgically administered dose. The product's sales have grown at an average rate (CAGR) of 43%. However, the drug is prescribed only to patients with severe symptoms who need surgery, and as first-generation cell therapy, this drug is difficult to produce and distribute. Global commercialization is also limited due to its short shelf life.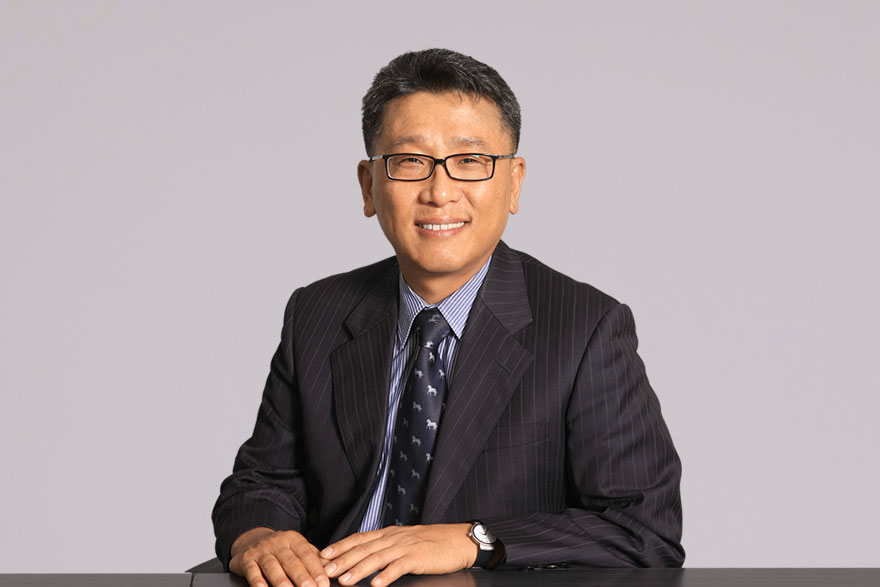 To overcome the limitations in the production and commercialization of this first-generation stem cell therapy, MEDIPOST has developed SMUP-IA-01, an injectable drug for knee osteoarthritis, using its SMUP-Cell technology. The SMUP-Cell technology is a next-generation "high-efficiency and low-cost" cell culture platform technology that enables the selection, separation, and mass-production of high-efficiency cells, as well as storage under normal refrigeration for easy transportation and long-term storage. Oh Won-il, Head of R&D, explained the background and development plan of SMUP-IA-01 during the presentation.
For patient convenience, SMUP-IA-01 only needs a single injection into the joint cavity. SMUP-Cell reduces inflammation by secreting proteins with various effects that relieve knee pain and improve joint function through a mechanism that suppresses the expression of enzymes that decompose cartilage substrate. It is also expected to have disease-modifying effects such as improving the structure of the knee joint by delaying structural damage to joint tissues and inhibiting the progression of the disease.
Mr. Oh also said, "In the phase 1 clinical trial in Korea reported in March, most of the patients had moderate knee osteoarthritis (K&L Grade 3). A total of 12 patients with an average age of 69.3 years were given a single injection into their knee joint cavity, and safety and exploratory efficacy were evaluated for 6 months. The results showed outstanding safety and reduced knee pain and stiffness and improved joint function."
He also added, "We plan to confirm the potential of improving the structural function of the knee by requesting a phase 2 clinical trial in Korea later this year and conducting a long-term follow-up as well as promoting the pre-IND meeting with the US FDA. We will also review SMUP-IA-01's potential as a disease-modifying osteoarthritis drug for treatment of the knee."
In preparation for the commercialization of SMUP-IA-01, MEDIPOST plans to complete the expansion of exclusive production facilities for SMUP-Cell and obtain full manufacturing permits by 2023.